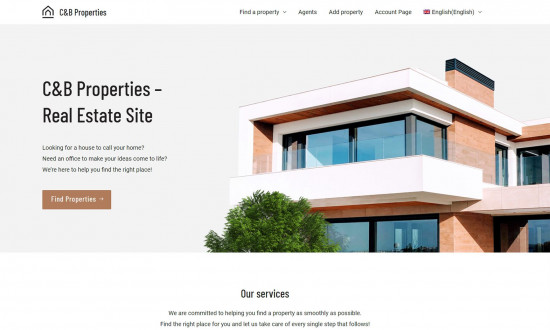 C&B Properties – Real Estate Site
A real estate site listing various properties and agents selling them.
Visitors can use the custom search to find interesting properties with results displayed on a map. Properties and agents are connected through post relationships for easy display on the front-end. Additionally, the site allows anyone to register a free account and submit their own properties. This includes an account page for managing their profile and submitted items. All templates for this site were built using the WordPress Block Editor and Toolset.
Demo
Create test site
How to Install Locally
Toolset clients can install this site locally and use it as a basis for client projects.
Free Course
Take our free course on building WordPress Real Estate Sites Course to learn how to build sites like this with Toolset and no coding.