Classic cars for sale – directory site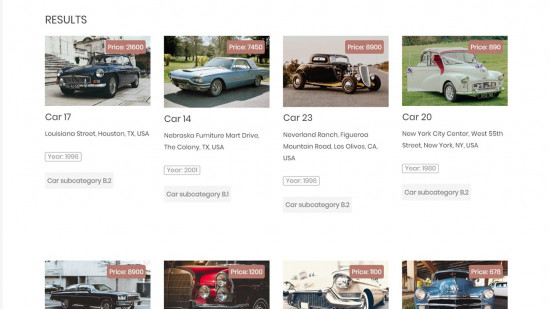 This directory site lets visitors submit free and premium listings. The listings are displayed in a number of different formats for you to explore. Examples include a slider, grid and table formats.
The website also contains a custom search to filter through the adverts. You can also see the ads on a Google map. There is a category tree at the bottom of the homepage to help users browse the listings.
This site works best with the Astra, OceanWP and GeneratePress themes.
Plugins used
Toolset Types
Toolset Views
Toolset Layouts
Toolset Forms
Toolset Forms Commerce
Types Access
WooCommerce
WPML
Better Font Awesome
Demo
Create test site