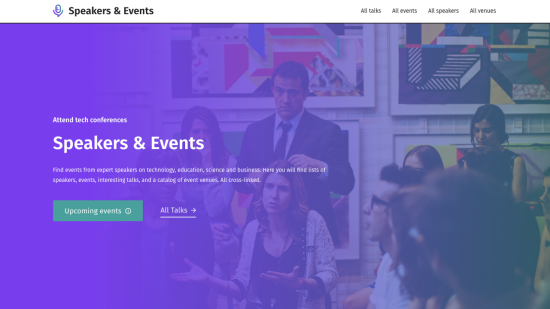 Speakers and Events
A site showcasing live events, with speakers and their talks.
"Speaker and Events" focuses on the post relationships between different custom post types. Speakers are connected to Events through Talks. Events are connected to Venues. All these types of content also use custom fields. These connections then allow displaying related content so, for example, a single Event will display a list of all Speakers that appear at it. All templates for this site were built using the WordPress Block Editor and Toolset.
Demo
Create test site
How to Install Locally
Toolset clients can install this site locally and use it as a basis for client projects.