Listing site – Travel Destinations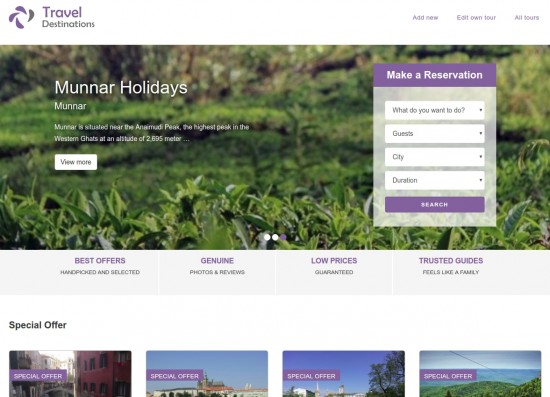 Travel Destinations is a listing/directory site that allows users to sign up and submit new content via front-end forms. Other visitors can search through this content. The search results are displayed on a Google map.
This site works best with the Astra, OceanWP, and GeneratePress themes.
Plugins used
Toolset Types
Toolset Views
Toolset Layouts
Toolset Forms
Toolset Access
Toolset Maps
Easy Fancybox
Better Font Awesome
Ocean Extra
Demo
Create test site