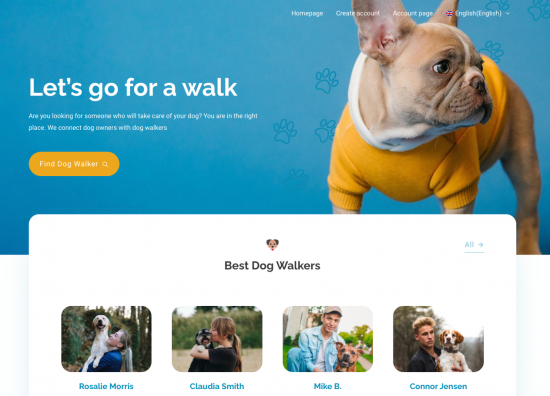 Dog Walkers – Directory Site
Directory site with dog walkers.
It includes a custom search and displays dynamic content on a Google map. The site also allows anyone to register and submit their own dog walker profile(s). The site contains an account page for front-end management of a user profile and submitted items. This site uses custom post types, fields, taxonomies, and Toolset blocks.
Demo
Create test site
How to Install Locally
Toolset clients can install this site locally and use it as a basis for client projects.